---

---

Aquamarine Bracelet


Item: aquj266x_aquamarine-bracelet
This genuine aquamarine bracelet is available in two bead sizes (see below)
Ground and polished from aquamarines mined in Brazil
This beautiful bracelet of polished natural aquamarine pieces has light greenish-blue natural color (these genuine aquamarine beads are completely natural - they have not been heated or treated in any way). They were drilled and strung into this genuine aqumarine bracelet on an elastic band fitting all wrist sizes up to size 8. We have this natural aquamarine bracelet available in two bead sizes as follows:
Item aquj266a Genuine aquamarine bracelet with beads averaging 6-7mm long
Item aquj266b Genuine aquamarine bracelet with beads averaging 8-10mm long
Please see below to order.

---

Round Bead Natural Aquamarine Bracelet


Item: aquj336x_aquamarine-bracelet
These genuine aquamarine bracelets are available in several bead diameter sizes (please see below)
Natural color unheated and untreated aquamarine pieces with beautiful greenish-blue color were hand-ground into rounded shapes and polished into translucent to semi-transparent beads which were then drilled and strung into these genuine aquamarine bracelets with an elastic band fitting wrist sizes up to size 8.
We have these beautiful aquamarine bracelets available in several bead diameter sizes. Please see below to order.

---

Bracelet of Natural Red Garnet Crystals


Item: almj139x
This natural garnet crystal bracelet is available in two crystal sizes: from 8mm to 9mm, and an extra large 10mm size (please see below)
These wonderful garnet crystal bracelets are strung with natural terminated red garnet crystals! Most of the garnet crystals are in very good condition and are completely covered with natural terminations, and a few of the crystals have some broken surfaces. These semi-transparent red garnet crystals have completely natural deep red color. They were drilled and strung on an elastic band in this genuine garnet crystal bracelet fitting wrist sizes up to size 7. See also a close-up view photo of these garnet crystals held to a light.
We have these beautiful almandine garnet bracelets available in two approximate crystal sizes: with 8mm to 9mm long garnet crystals, and a rare extra large size with 10mm long garnet crystals. Please see below to order.

---

---

---

Purple-Pink Sapphire Bead Bracelets


Item: spkj146x
Natural color purple-pink sapphire bracelets in several weights, please see below
These genuine sapphire bead bracelets are available with 5 sizes of natural sapphire beads (please see below)
Handcrafted from natural sapphire crystals mined in India
These genuine sapphire bead bracelets are strung with natural color sapphire beads with colors ranging from grayish-reddish-pink to grayish-purple-pink. These genuine sapphire beads are completely natural, they have not been heated or treated in any way! These hand-ground & polished sapphire beads are strung on an elastic band fitting all wrist sizes from size 6 1/2 up to size 8. These are all untreated natural color sapphire beads with no dyes, no fillers, and no epoxies! They are 100% natural sapphire beads, and when examined closely they show natural pits & cracks with occasional flat spots on their surfaces, and there are occasional small inclusions of other minerals within the sapphire. The beads in these genuine sapphire bracelets were hand-ground & polished from natural sapphire crystals mined in India. A small percentage of these sapphires form with natural asterism and they show natural 6-ray stars (a few beads per bracelet)! See also a full view photo of these natural pink sapphire bracelets.
We have these genuine sapphire bead bracelets available in five approximate sizes.
Please see below to order.

---

Tourmaline Bead Bracelet


Item: tbkj233x
These tourmaline bead bracelets are available with 3 sizes of tourmaline beads (please see below)
Handcrafted from natural tourmaline crystals mined in Brazil
These genuine tourmaline bead bracelets are strung with natural tourmaline beads on an elastic band fitting all wrist sizes up to size 7 1/2. Most of these genuine tourmaline beads are so dark that they are actually black tourmalines, while a few are a very dark green or dark brown. These are all untreated natural color tourmaline beads with no dyes, no fillers, and no epoxies! They are 100% natural tourmaline beads, and when examined closely they show natural pits & cracks (see close-up photo) with occasional flat spots on their surfaces, and there are occasional small inclusions of other minerals within the tourmaline. The beads in these genuine tourmaline bracelets were hand-ground & polished from natural tourmalines mined in Brazil.
We have these genuine tourmaline bead bracelets available in three approximate sizes, please see below to order.

---

Multi-color Tourmaline Bracelets


Item: tmcj217x_tourmaline-jewelry
These genuine tourmaline bracelets fit wrist sizes 6.5 to 7.5
available in several bead sizes (please see below)
Natural color tourmaline pieces from Brazil in beautiful shades of green, pink and watermelon were tumbled and lightly polished in free-form shapes, and then drilled and strung into these natural tourmaline bracelets on an elastic band fitting all wrist sizes from size 6 1/2 up to size 7 1/2. These superior quality tourmaline bead bracelets are unheated and untreated, and they have transparency ranging from semi-transparent to transparent! These high quality tourmaline bead bracelets are sold by weight. The bracelets with smaller beads weigh less:
Item tmcj217a: has 40 carats of superior grade natural tourmaline beads
Item tmcj217aa: has 60 carats of superior grade natural tourmaline beads
Item tmcj217ae: has 80 carats of superior grade natural tourmaline beads

Please see below to order.

You can also see our entire inventory of Gemstone Bead Bracelets, available in a wide variety of natural gem materials.

---

Multi-color Tourmaline Bracelets (double-strand)


Item: tmcj218x_tourmaline-jewelry
These genuine tourmaline bracelets are available in two sizes (please see below)
Natural color tourmaline pieces from Brazil in beautiful shades of green, pink and watermelon were tumbled and lightly polished in free-form shapes, and then drilled and strung on side by side interwoven elastic strands. These superior quality tourmaline bead bracelets are unheated and untreated, and they have transparency ranging from semi-transparent to transparent! These high quality tourmaline bead bracelets are sold by weight. The bracelets with smaller beads weigh less:
Item tmcj218a: has 100 carats of natural tourmaline beads on elastic interwoven bands fitting all wrist sizes from size 6 1/2 up to size 7 1/2.
Item tmcj218aa: has 110 carats of natural color tourmaline beads on elastic interwoven bands that fit wrist sizes from size 7 1/2 up to size 8

Please see below to order.

You can also see our entire inventory of Gemstone Bead Bracelets, available in a wide variety of natural gem materials.

---

Tigers Eye Bead Bracelets


Item: tigj150x
available in two bead sizes (please see below)
These natural tigers eye bracelets were handcrafted from natural color tigers eye rough mined in Africa. The golden-brown tigers eye was hand-ground into rounded shapes and then polished, drilled, and strung on an elastic band into these genuine tigers eye bracelets fitting wrist sizes up to 8 inches.
We have these beautiful bead bracelets of genuine tigers eye available in two approximate bead sizes. Please see below to order.

---

---

---

---

---

---

---

---

---

---

Round Bead Almandine Red Garnet Bracelet


Item: almj138x
These genuine red garnet bracelets are available in several diameter sizes (please see below)
Polished from natural almandine garnet crystals found in Northern Brazil
These natural almandine red garnet bracelets were handcrafted from natural color deep red garnet crystals that were mined in Brazil. These semi-transparent red garnets were hand-ground into rounded shapes and then polished, drilled, and strung on an elastic band into these natural red garnet bracelets. See also a close-up view photo of these natural red garnet bracelets held to a light. When viewed under sunlight, some of the beads in each of these natural red garnet bracelets show 4-ray or 6-ray stars!
We have these genuine garnet bracelets available in several bead diameter sizes. Please see below to order.

---

---

---

---
---
Our Gemstone Bead Bracelets are all natural gem materials!
We have many other unique styles of natural gemstone jewelry in stock.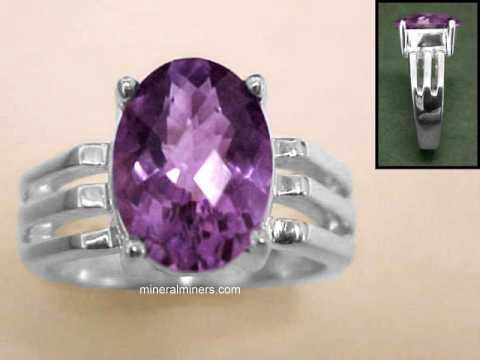 See also our page displaying genuine gemstone cocktail rings.
To see more necklace photos, just select another necklace style from the table below.
To see photos of a specific mineral variety, select any item category link in our Mineral Inventory & Factsheet Index.


Gemstone Bead Bracelets
Would you like us to inform you when we add on this page more natural gemstone bead bracelets?
We do have a large inventory of natural gemstone bead bracelets in stock, so be sure to let us know if you have any special requests.
We have been mining for aquamarine, amethyst, topaz, garnet, tourmaline & other gems for more than 25 years.
We have a large variety of natural gemstone bracelets available with many different kinds of natural gemstones including genuine amethyst bracelets and peridot bracelets in a wide variety of sizes and shapes, and we have citrine bracelets in both golden citrine & lemon citrine. We also have in stock natural color genuine jade bracelets including natural cats eye jade bracelets!
See our natural gemstone bead bracelets page, and our natural jasper bracelets, our natural green aventurine bracelets & lapis lazuli bracelets.
We have a selection of genuine red garnet bracelets and other red garnet jewelry as well.
We also have genuine larimar bracelets and genuine meteorite bracelets!
Our natural color aquamarine bracelets are available with many different aquamarine gemstone shapes and sizes to choose from.
We also have pages displaying natural color malachite bracelets and genuine smoky quartz bracelets. We have a large selection as well of genuine sky blue topaz bracelets.
Be sure to see our natural gemstone jewelry pages displaying several different varieties of agate bracelets in pure sterling silver including genuine carnelian bracelets. We also have genuine moldavite bracelets, amd genuine fossil bracelets, all set with 100% natural gemstones. Be sure to also see our genuine peridot bracelets and our extra large size tanzanite bracelets set with large rough chunks of genuine tanzanite.
See the links below for a selection of superior quality genuine gemstone bracelets.
Please contact our webmaster or our 'site' geologist with any questions or comments.
---
Last Updated: January 10, 2013
© Copyright 1998-2013 Gem & Mineral Miners, Inc.® All Rights Reserved.