Click on any natural gemstone bead necklace image below to enlarge it.
---
---
---
---
---
---
---
Item
: amej104x_amethyst-necklace
Natural amethyst pieces from Africa with rich dark color and superior transparency were tumbled and polished in baroque shapes, and then drilled and strung in this 36" (90mm) "endless" amethyst necklace. There are approximately 300 drilled baroque beads in each of these untreated amethyst necklaces! The photo at left shows a close-up view. See also a full view of this natural
amethyst necklace
. These baroque bead amethyst necklaces make great gifts. We have two approximate diameter sizes available (see below): 5mm long, and also 7-8mm long.
We also have necklaces with baroque beads available in apatite necklaces, aquamarine necklaces, green aventurine necklaces, carnelian necklaces, citrine necklaces, garnet necklaces, labradorite necklaces, lapis lazuli necklaces, moonstone necklaces, peridot necklaces, rock crystal necklaces, rose quartz necklaces, tanzanite necklaces, tourmaline necklaces and others!

---
---
---
---
---
---
---
---
---
---
---
---
---
---
---
---
---
---
---
---
---
---

This is the end of our Natural Gemstone Baroque Bead Necklaces page. See also our Natural Gemstone Bead Bracelets.

We have many other unique styles of natural gemstone jewelry in stock.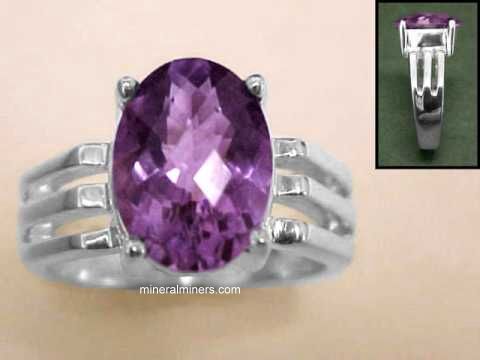 See also our page displaying genuine gemstone cocktail rings.
To see more necklace photos, just select another necklace style from the table below.
To see photos of a specific mineral variety, select any item category link in our Mineral Inventory & Factsheet Index.


Would you like us to inform you when we add on this page more baroque shape natural gemstone bead necklaces?
We do have a large inventory of natural gemstone bead necklaces in stock, so be sure to let us know if you have any special requests. Please contact our webmaster or our 'site' geologist with any questions or comments.
---
Last Updated: April, 2015
© Copyright 1998-2015 Gem & Mineral Miners, Inc.® All Rights Reserved.