---
---
---
---
---
---
---
---
---
---
---
---
---
---
Code
: rkxh289
Genuine Crystal Skulls, available in several sizes: one inch, 1.2", 1.8" , and 2.1" long (please see below to order)
Hand-carved from natural quartz crystals, found in North-Eastern Brazil

These genuine crystal skulls were carved by hand from natural colorless quartz crystals found in North-Eastern Brazil. These transparent crystal skulls are lightly included. See also another view of these genuine quartz crystal skulls.
We have these small hand-carved crystal skulls available in four sizes: one inch long, 1.2 inches long, 1.8 inches long and 2.1 inches long. Please see below to order.

---
We offer genuine Hand Carved Rock Crystal Quartz Skulls, each one hand-crafted from a natural quartz crystal!
Would you like us to inform you when we add more genuine crystal skulls?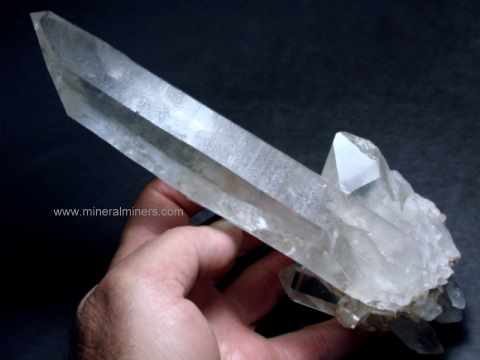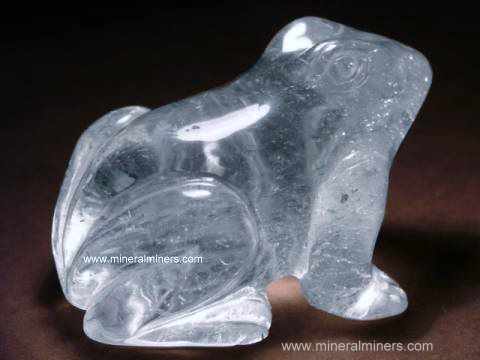 See also our page displaying genuine quartz crystal balls.
We stock a very large inventory of natural quartz crystals including quartz crystal rough, polished quartz points, and large size quartz crystal clusters & quartz decorator specimens.
Be sure to see our genuine phantom quartz crystals and our rutilated quartz crystals!
We have a huge inventory of natural quartz crystal products, so be sure to let us know if you have any quartz crystal requests.
Each of our quartz crystal items is natural quartz crystal! We specialize in Collector Quality Quartz Crystal products!
Quartz Crystal Information
Information about genuine quartz crystal and its history, physical properties, chemistry, occurance, and metaphysical uses is displayed on our quartz information page.
To see more rock crystal quartz photos, just select another linked image displayed below.
To see photos of another mineral variety, select any link in our Mineral Inventory & Factsheet Index.



Quartz Crystal Skulls and other Genuine Quartz Products in our Online Store
Crystal Skulls
We specialize in natural quartz crystal handcrafted items including Genuine Quartz Crystal Skulls & Real Crystal Balls!
Would you like us to inform you when we add on this page more crystal skulls that were hand-carved from natural quartz crystal?
We literally have tons of natural quartz crystal items in stock at our mineral warehouses, so be sure to let us know if you have any special requests. Please contact our webmaster or our 'site' geologist with any questions or comments.
---
Last Updated: May 2, 2022
© Copyright
1998-2022 Gem & Mineral Miners, Inc.
®
All Rights Reserved.