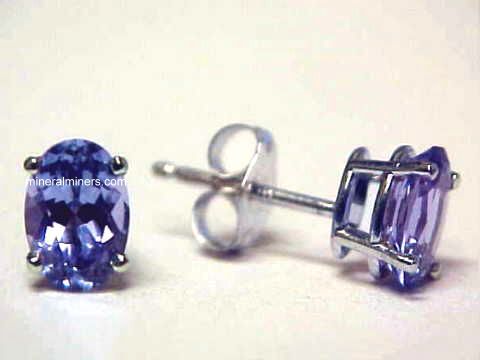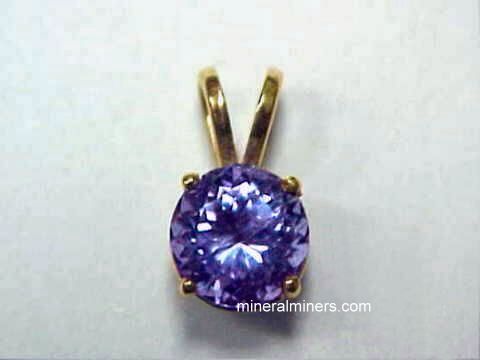 Links To Tanzanite Information Topics On This Page:
Tanzanite Products in our Gem, Jewelry & Crystal Warehouse
Tanzanite Physical Properties
Tanzanite Background Information
Tanzanite Geologic Occurance and Diagnostic Features
Tanzanite History and Uses
Tanzanite Metaphysical Properties


---
Genuine TANZANITE PRODUCTS In Our Online Tanzanite Store:
(Select any of these links to enter our Virtual Gallery)
---
Tanzanite Chemical composition: Ca2Al3O(SiO4)(Si2O7)(OH)
Class: cyclosilicates
Crystal System: orthorhombic
Tanzanite Crystal Habit: tanzanite crystals are prismatic, elongatated on c, striated, also in granular masses
Tanzanite Twinning: twinning on {100}
Tanzanite Specific gravity: 3.35
Index of refraction: 1.691 - 1.700
Birefringence: weak to mild (0.008 - 0.013)
Tanzanite Pleochroism: trichroic with strong violet-red/deep blue/yellow-green
(heating converts the yellow-green component into deep blue leaving only violet-red/deep blue dichroism).
Hardness: 6-7
Tanzanite Color: blue, purple, green, yellow, brown, lavender, pink
Tanzanite Luster: vitreous
Tanzanite Transparency: transparent
Cleavage: perfect {010}
Fracture: uneven, brittle
Streak: white
Return to the Index of tanzanite Information Topics
---
The mineral zoisite is a fairly uncommon mineral in the epidote group. The zoisite variety tanzanite is only found in the Merelani Hills of Tanzania where it was discovered in 1967.
The color of tanzanite is due to trace amounts of vanadium and/or chromium impurities in the zoisite structure. When trace amounts of vanadium are present, the tanzanite will change colors from brownish to deep blue when heated as the vanadium oxidizes, yielding the sapphire-like deep blue-violet colors of fine tanzanite gems and fine tanzanite jewelry. Trace amounts of chromium can result in the unheated green natural colors of some rare tanzanite gems if sufficient chromium is present. Heating a natural color brownish tanzanite gem to approximately 500 degrees Celcius is thought to oxidize the V3+ to V4+, thereby eliminating the yellow-brown and/or green colors leaving only the deep blue and violet colors that are the most popular, especially in tanzanite earrings.
Tanzanite is well known for its blue-violet hues, although it also occurs in other colors including shades of pink and green. These different colors are sometimes present as color zoning in the same crystallographic direction. In some tanzanite specimens, these different colors can be present along the direction of one of the three crystallographic axis. Due to the trichroic nature of tanzanite, some very interesting combinations of colors can be present in the same tanzanite crystal or tanzanite gem depending on the direction it is viewed from. For example, there are some tanzanite gems which are green in one direction, blue in another direction, and purple when viewed in a third direction perpendiclur to the green and blue colors!
Return to the Index of tanzanite Information Topics
---
The tanzanite crystals at Merelani, Tanzania, formed within cavities in metamorphic rocks from hydrothermal solutions in contact with gneisses, marbles, and schists.
Tanzanite is usually recognized by its pleochrism, form, index of refraction, and specific gravity.


---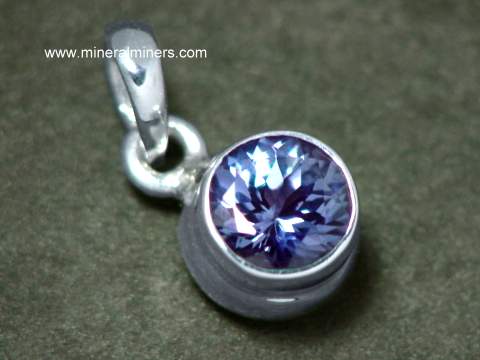 Tanzanite is a very recently discovered gem material, and so it has no "traditional" information!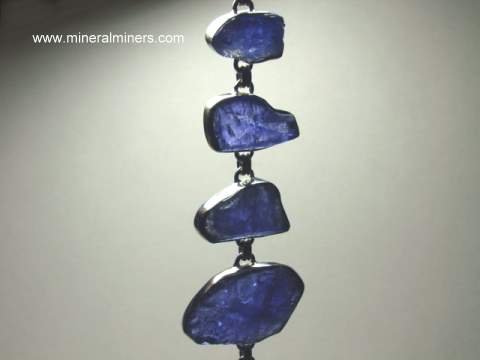 Tanzanite's history began in the early 1960's when it was first identified.

The name tanzanite was given to this zoisite variety in 1968 by the New York jeweler Tiffany & Co. in honor of the country where it was discovered in the Merelani Hills near Mount Kilimanjaro. Tanzanite is not the only unique gem material that was discovered relatively recently in this region.

Another rare and desirable gem material with amazing deep green color was also discovered in the same time period in this region by the famous geologist Campbell Bridges. This deep green gem material turned out to be an amazing green garnet. Bridges named this beautiful green garnet tsavorite garnet.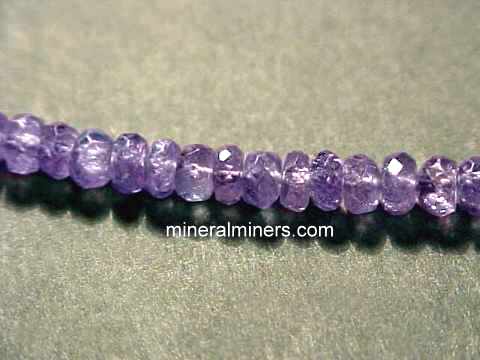 Tanzanite has a hardness of about 6.5 which makes it ideal for use in tanzanite earrings and tanzanite pendants.
Some care should be taken to prevent scratching a tanzanite gem when set into tanzanite rings.
The astrological signs of tanzanite are Sagitarius, Gemini, and Libra.
Tanzanite earrings and other tanzanite jewelry designs are the preferred modern day birthstone gifts for birthdays in the month of December.


Return to the Index of tanzanite Information Topics
---
Wearing tanzanite jewelry or holding a tanzanite crystal is said to facilitate communication on all levels. Tanzanite is also said to promote psychic abilities and to enhance visions of the higher spiritual realms.
Using tanzanite jewelry is also said to be helpful in the treatment of eye and skin disorders.
For more in-depth metaphysical information, see our Metaphysical Books section.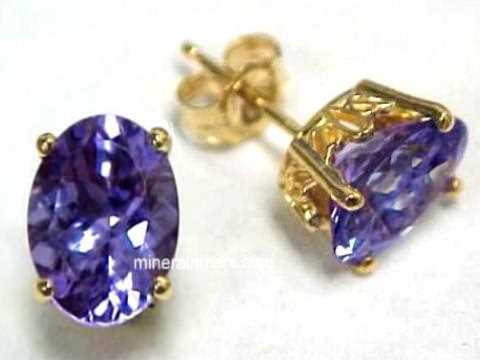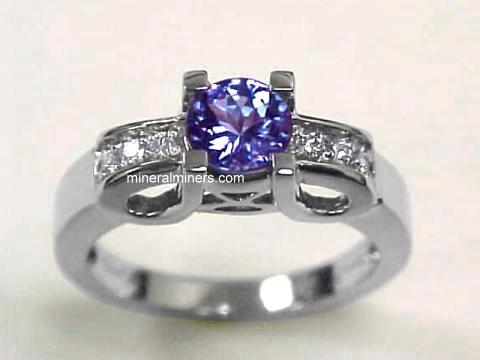 This is the end of our Tanzanite Information page.
See our page displaying
genuine tanzanite earrings
Go Up To The Top of This Tanzanite Information Page
---
Last Updated: December 9, 2017

Tanzanite Jewelry, Earrings, Necklaces © Copyright 1998-2017 Gem & Mineral Miners, Inc.® All Rights Reserved.