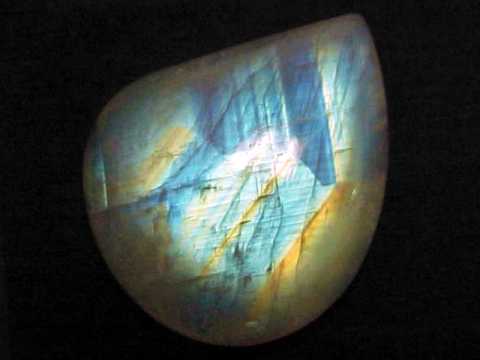 Natural Moonstone Gemstones: Moonstone Cabochon Gemstones, and rainbow moonstone gemstones & blue-flash moonstone gemstones
---
Our moonstone gems were handcafted from genuine moonstone that formed inside the earth!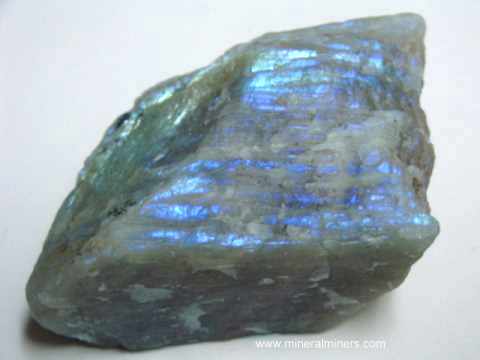 See our natural Moonstone Rough Specimens. We offer a very large selection of natural gemstones for gemstone collectors, educational institutions, and museums.
See also our Genuine Moonstone Jewelry, and also our pages displaying Genuine Labradorite Gemstones and Genuine Labradorite Jewelry.
Be sure to also see our selection of genuine moonstone jewelry pages:
To see more Moonstone photos, just select another link from the table below.
To see photos of another mineral variety, select any item category link in our Mineral Inventory & Factsheet Index.

For more information about natural moonstone and its history, physical properties, chemistry, occurance, and metaphysical uses be sure to see our moonstone information page.
Moonstone Gems & other Genuine Moonstone Products in our Store

Our Moonstone Store
We have been working with natural moonstone for over 30 years, and we have a large inventory of genuine moonstone items in stock!
We offer genuine moonstone polished pieces, moonstone cabochon gemstones, moonstone rough pieces, spheres, and a full line of moonstone jewelry items including necklaces, bracelets, rings and pendants.
Be sure to let us know if you have any natural moonstone requests.

Moonstone Gemstones
Would you like us to inform you when we add on this page more genuine rainbow moonstone cabochon gems and natural blue flash moonstone cabochon gems? We do have additonal inventory of natural moonstone gemstones in stock, so be sure to let us know if you have any moonstone cabochon gem special requests. Please contact our webmaster or our 'site' geologist with any questions or comments.
---
Last Updated: September 25, 2019
© Copyright 1998-2019 Gem & Mineral Miners, Inc.® All Rights Reserved.