Natural Color Pink Kunzite Gemstones
Genuine
Kunzite Gems
and other
Kunzite
Items in our Virtual Gallery
---
The
mineralminers.com
®
Virtual Gallery - Collector Quality Kunzite Gemstones
At
Miners'
Prices!
TM
Kunzite Gemstones
Try our Natural Kunzite Gemstones
Satisfaction Guarantee
- compare our prices and our superior quality.
Click on any natural color pink kunzite gems image below to enlarge it.
---

This is the end of our Natural Pink Color Kunzite Gemstones virtual gallery page.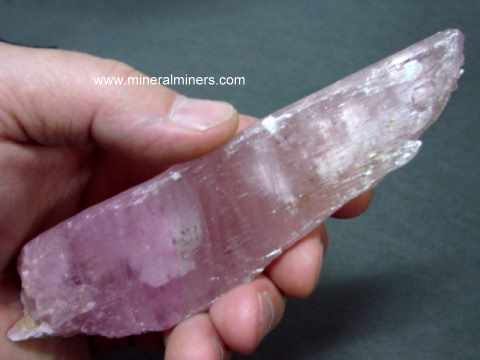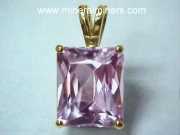 See also our pages displaying natural color kunzite crystals and our natural color pink kunzite jewelry.
Some of our Kunzite Crystals and Kunzite mineral specimens have gem-grade areas inside!
To see more kunzite photos, just select another item category from the table below.
To see photos of another mineral variety, select any item category link in our Mineral Inventory & Factsheet Index.


Would you like us to inform you when we add on this page more natural color pink kunzite gemstones?
We do have additional kunzite gemstones in stock, so be sure to let us know if you have any kunzite gemstone special requests.
Genuine Gemstones
We have been mining for aquamarine, citrine, topaz, tourmaline and other gemstones for more than 25 years, and we do have a large variety of natural gemstones available with many different shapes and sizes for each gemstone variety. Our genuine sapphire gemstones are available in each of the natural sapphire varieties including genuine yellow sapphire gemstones in sizes up to 20 carats, genuine pink sapphire gemstones with all shades from purple to pink, and even the rare and beautiful orange-pink padparadscha gemstones. We have a selection of different shapes and sizes available in genuine star sapphire gemstones, genuine blue sapphire gemstones with a large selection of sapphire gems from Sri Lanka, and genuine white sapphire gemstones as well. We have genuine ruby gemstones from Burma, Ceylon, Africa, and Madagascar.
See also some of our other natural gemstone pages: our genuine garnet gemstones are available in all of the natural garnet varieties including the brilliant demantoid garnet gemstones, the traditional deep red garnet gemstones, the rare orange-red hessonite garnet gemstones used in Vedic astrology, the beautiful orange mandarin garnet gemstones and the deep red spessartite garnet gemstones, the purple-pink rhodolite garnet gemstones, and our wonderful Merelani mint green garnet gemstones (also known as tsavorite garnet gemstones). We also have a selection of the very rare color change garnet gemstones.
We have a large selection of amazing Ethiopian opal gemstones that are completely natural with no treatments of any kind.
Our natural color imperial topaz gemstones are available in delicious shades of gold, orange, and pink.
In addition to our wide range of sizes in natural color kunzite gemstones, we also have pages displaying genuine moonstone gems with both rainbow moonstone gems and blue-flash moonstone gems. We have a variety of all natural peridot gemstones in stock, many of which are San Carlos peridot gemstones! We also have a large selection of shapes and sizes available in natural color aquamarine gemstones.
Our natural color amethyst gemstones are available with many different sizes to choose from including extra large collector gems of weighing hundreds of carats each! Be sure to see our beautiful blue kyanite gemstones with amazing blue natural color.
Our natural quartz gemstones are available in all of the quartz varieties including natural smoky quartz gemstones (also known as cairngorm gemstones), natural quartz crystal gemstones, natural golden rutile in quartz gemstones, and natural star rose quartz gemstones in a variety of sizes including large collector gemstones.
See a list of all the gemstones that we have in stock.
We have a large variety of shapes and sizes available in beautiful citrine gemstones, and we also have a selection of natural color-change alexandrite gemstones. See also our rare andalusite gemstones!
We have a large selection of natural color green tourmaline gemstones in all shades from light mint greens to very rich dark greens! We also have a variety of genuine pink tourmaline gemstones in stock, some amzing blue tourmaline gemstones, and some very fine sunset tourmaline gemstones with beautiful peach-pink and magenta hues!
See also our wonderful spinel gemstones in amazing natural color shades of red, pink and blue!
See the links below for a selection of our genuine gemstones.
Kunzite Gemstones
Would you like us to contact you when we have kunzite gemstone updates? Please contact our webmaster or our 'site' geologist with any questions or comments regarding our genuine kunzite gemstones.
---
Last Updated: October 28th, 2017
© Copyright 1998-2017 Gem & Mineral Miners, Inc.® All Rights Reserved.