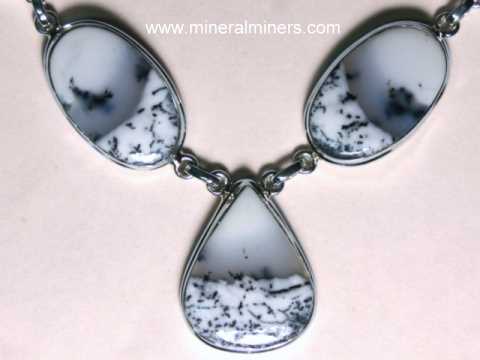 Agate Necklaces: genuine agate necklace designs set with natural agate varieties including fire agate, banded agate necklaces, moss agate necklaces and lace agate necklaces

Natural
Agate
Products and other Genuine Gemstone
Necklaces
in our Online Store
---
The
mineralminers.com
®
Virtual Gallery - Collector Quality
Agate Necklaces
At
Miners'
Prices!
TM
Agate Necklaces
Click on any natural agate necklace image below to enlarge it.
---
Genuine Agate Necklaces, handcrafted in 925 sterling silver and set with natural color agate gemstones!

Would you like us to inform you when we add more genuine agate necklaces?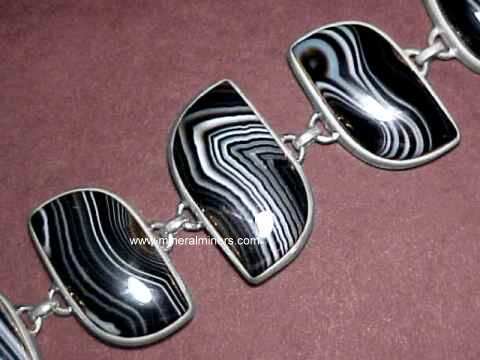 We have a large variety of superior quality agate jewelry designs available in pendants, rings, necklaces and bracelets.
Our natural agates are mined at locations around the world including Brazil, Montana (USA), India and Mexico.
There are dozens of named agate varieties which are usually based on distinctive patterns or colors.
See also our pages displaying Agate Spheres and Agate Geodes.
We also have more natural agate geodes and agate bookendsin stock.
We also have a page displaying only carnelian agate jewelry designs. Our carnelian jewelry items are all handcrafted in pure .925 sterling silver.
To see more agate photos, just select another linked image shown below.
To see photos of another mineral variety, select any link in our Mineral Inventory & Factsheet Index.


---
Agate Products For Sale in our Online Agate Store

Agate Necklaces
Would you like us to inform you when we add on this page more genuine lace agate necklaces, genuine fire agate jewelry, genuine moss agate necklaces, and genuine banded agate necklaces?
We have a large inventory of handcrafted natural agate necklaces in stock, so be sure to let us know if you have any special requests.
Gemstone Necklaces
Natural Gemstone Necklaces
We have a large variety of natural gemstone necklaces available with many different kinds of natural gemstones. Our natural color aquamarine necklaces are available with many different aquamarine gemstone shapes and sizes to choose from.
We also have pages displaying natural color amethyst necklaces & lapis lazuli necklaces, and genuine citrine necklaces, as well as our natural opal necklaces. We have other natural opal jewelry items including natural Australian boulder opal necklaces and natural Ethiopian opal necklaces. See our selection of genuine ruby necklaces set with natural rubies mined in Mozambique. We have a large selection of genuine freshwater pearl jewelry designs and pearl necklaces as well, and we have a large selection of sizes available in high quality sugilite necklaces!
Our genuine blue sapphire necklaces have authentic blue sapphire gems and beads handcrafted from natural sapphires mined in India and Sri Lanka.
Be sure to see our natural gemstone jewelry pages displaying aquamarine jewelry including genuine aquamarine necklaces in both 14k gold and in sterling silver. We also have genuine emerald necklaces, garnet necklaces, peridot necklaces and moonstone necklaces, all set with 100% natural gemstones. We have genuine sapphire necklaces available with real sapphires in many of the natural sapphire colors including genuine blue sapphire necklaces. Be sure to also see genuine tanzanite necklaces set in solid gold. We have a large variety of genuine tourmaline necklaces in beautiful all natural shades of green, pink, and blue tourmaline.
See our page with links to natural gemstone necklaces of all gem varieties!
Follow any linked image below for a selection of superior quality genuine gemstone necklaces.

To see 14k gold & sterling silver necklaces and other birthstone jewelry gifts for a particular mineral variety,
just select one of these links, or you can visit our alphabetical Jewelry Index.
See more of our Genuine Gemstone Necklaces!
---
Agate Necklaces
Please contact our webmaster or our 'site' geologist with any questions or comments regarding our genuine agate necklaces.
This page displays handcrafted agate necklace designs in sterling silver:
fire agate necklaces, banded agate necklaces, moss agate necklaces, and lace agate necklaces
---
Last Updated: November 19, 2022
© Copyright 1998-2022 Gem & Mineral Miners, Inc.® All Rights Reserved.